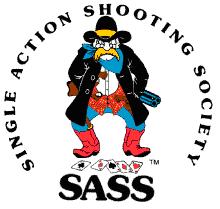 "The Congress of Rough Riders"
Dates: 1st Sunday of each month at High Rock Range.
On odd-numbered months the first half of the day will be cowboy shooting (3 scenarios) followed by a half day of long range rifle shooting. (Pistol calibers only).
Time
Safety Briefing begins at 9:30am and First Stage starts at 10:00 am.
General Information
Everyone is encouraged to come out and try Cowboy Action Shooting. Beginners, let us know you're new and we will be glad to help you. No food or ammo is available at the range. SPECTATORS ARE ALWAYS WELCOME.
Due to the nature of Cowboy Action Shooting the range will be CLOSED to the public unless you are participating in the Cowboy Shoot.
Reminder: All new shooters are welcome. If you are a new shooter, or bringing a new shooter, please contact [email protected] ahead of time so the staff can bring sufficient ammunition and firearms for the shooters who have none.